Optimal Nutrition Shipping Policy
At Optimal Nutrition we have worked hard to establish strong relationships and alliances with our suppliers and product manufacturers to provide you the best products in the shortest amount of time possible. To expedite the delivery to your door we provide shipping from nine state-of-the-art regional warehouses which typically get the product to your door within 1-4 business days of order confirmation.
We have also automated the system in order for you to receive up to date tracking in regards to your order. As soon as it is shipped your are provided an email notification providing the necessary tracking information for your order.
All this at no additional cost to you. You can just sit back and relax knowing your product is safely on its way to your door.
SAME DAY SHIPPING
Most in stock orders placed by 11:00 a.m., will be shipped same day. If you need expedited shipping or freight orders, we will charge actual shipping cost for those services.
Expedited shipping is available Monday through Friday.
The preferred carriers of Optimal Nutrition are USPS and UPS.
All ship times are counted in business days only.
Optimal Nutrition will ship to any physical address in the US. We will not ship outside of the US at this time.
Optimal Nutrition Supplement Shipping Map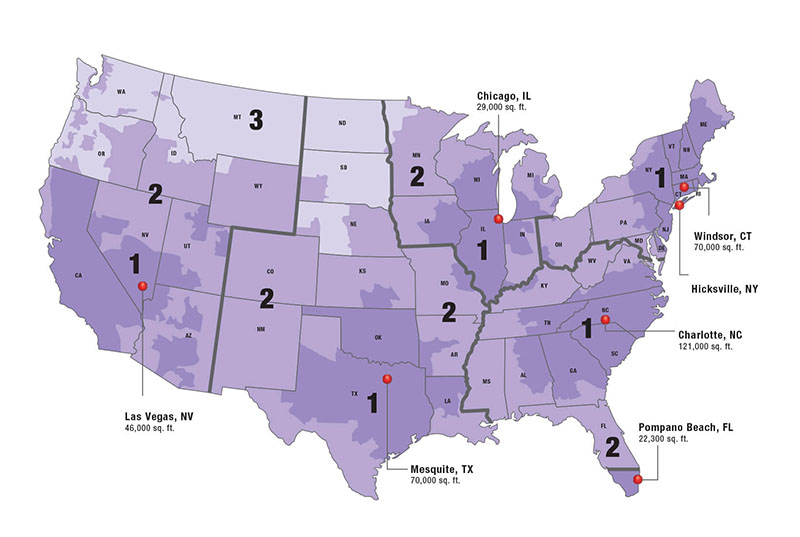 IMPORTANT NOTES!
Heat Sensitive Products:
We cannot warranty the condition of nutritional bars or snacks against damage caused by excessive heat. While these bars remain refrigerated in our warehouses, UPS trucks and shipping hubs are not refrigerated and therefore we do not accept any returns on nutrition bars due to heat related incidents at any time. Please keep this in mind when ordering these products.